Best Flight Bags For Pilots in 2024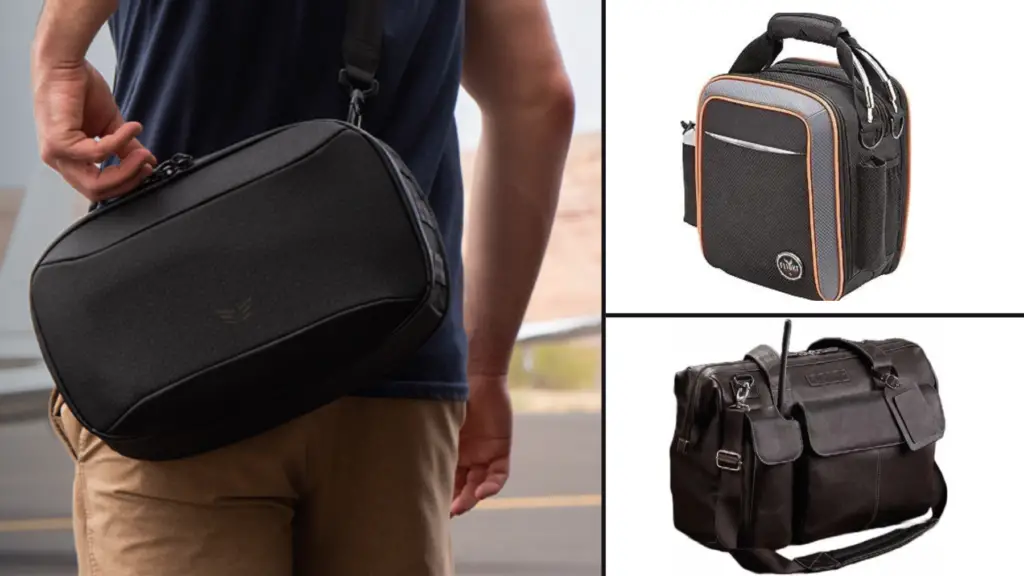 Did you know that the wrong flight bag can significantly impact your efficiency and safety as a pilot? With over 8 years of flying experience, I've learned the importance of choosing the right flight bag.

I've seen firsthand how vital the right flight bag is, no matter your level of expertise. It's more than a simple accessory; it's an integral part of your flying gear. Whether you're gearing up for your initial training flight in a small aircraft or an experienced pilot with numerous flights to your credit, finding the ideal flight bag is essential.

In this article, I'll help you sift through the various options, drawing from my experiences with multiple flight bags. We'll also cover the key factors to consider when choosing your first flight bag as a student pilot.

For those keen to explore the top picks immediately, follow the links below to view the best flight bags for pilots.
---
TABLE OF CONTENT
---
Best Flight Bags for Student Pilots
Flight Outfitters Lift Mini Flight Bag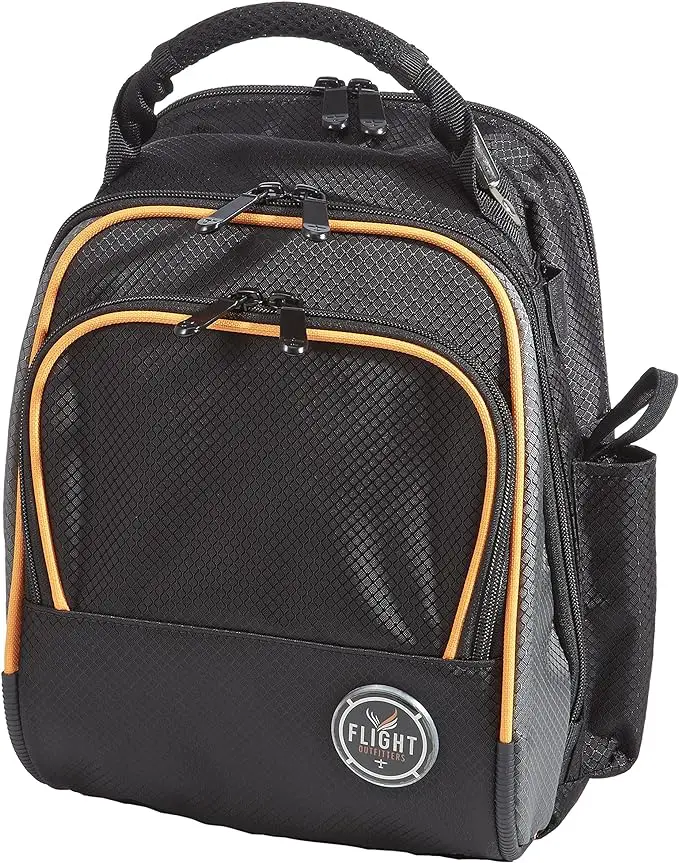 Combines durable construction, intelligent organization, and sleek design, making it an essential accessory for the modern aviator.
Crafted for the discerning pilot, the Flight Outfitters Lift Mini Flight Bag is more than just a carrying accessory; it's an indispensable companion for any flight.

This compact yet spacious bag stands out with its rugged, water-resistant fabric, ensuring your essential gear stays protected in any weather. Its thoughtfully designed interior includes adjustable dividers, creating a customizable space for headsets, GPS units, and other flight tools.

The exterior pockets are perfectly sized for quick access to charts, flashlights, or your mobile device. Its comfort-focused shoulder strap sets this bag apart, making it effortless to carry through busy terminals.

Elevate your flight gear today with the Flight Outfitters Lift Mini Flight Bag.
---
Flight Outfitters Lift Flight Bag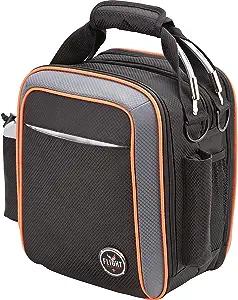 Blends durability, organization, and comfort, ideal for the needs of modern pilots.
Experience unparalleled organization and convenience in the skies with the Flight Outfitters Lift Flight Bag. This expertly designed bag features a robust, water-resistant exterior, ensuring your equipment stays safe in all weather conditions.

You'll find adjustable compartments that can effortlessly accommodate headsets, charts, and other flight essentials. A unique tablet pocket provides quick access to your digital tools, while a fleece-lined exterior pocket offers safe storage for sunglasses.

The ergonomic shoulder strap enhances comfort, making it ideal for those long days at the airport or in the cockpit.
---
Best Flight Bags for Private Pilots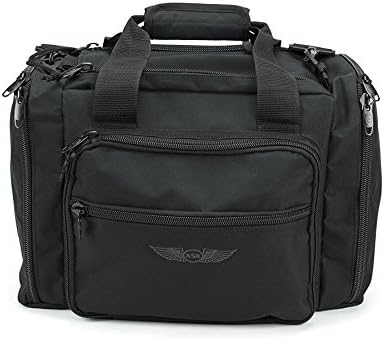 Durable, organized, and stylish storage, ideal for the efficient and professional pilot
Step up your aviation game with the ASA Flight Bag, designed for peak functionality and style. This bag features a durable, water-resistant exterior, protecting your gear, rain or shine.

Its spacious interior and multiple compartments offer ample room for headsets, charts, and other essential flight equipment. A special padded pocket safeguards your electronics, while quick-access exterior pockets keep smaller items within easy reach.

The comfortable, adjustable shoulder strap makes carrying effortless, whether navigating busy airports or heading to your aircraft. The ASA Flight Bag is the perfect blend of practicality and professional style, making it a must-have for any pilot's collection.
---
Wairworthy Solo Pilot Flight Bag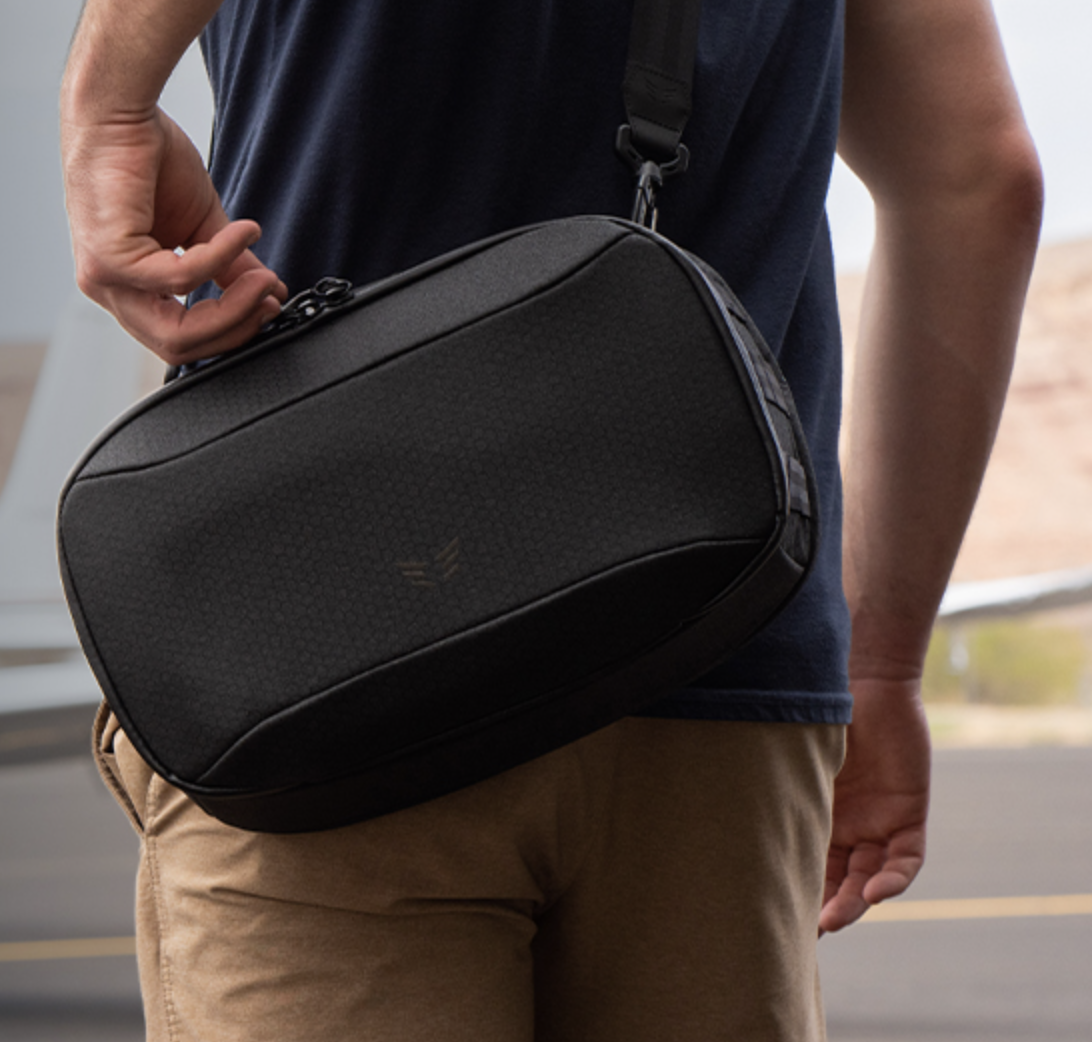 Combines sleek style with practical organization, perfect for the efficient and modern pilot.
Expertly designed for solo flights, this compact yet spacious Wairworthy Solo Pilot Flight bag is made from high-quality, water-resistant materials, ensuring your gear remains dry and secure.

Its well-organized interior includes dedicated compartments for headsets, charts, and a tablet, while a front zipper pocket allows for quick access to essential items.

The bag's sleek 'Stealth' design adds a touch of professional elegance. Comfortable carrying is guaranteed with its padded shoulder strap, making it ideal for easy transport to and from the cockpit.
---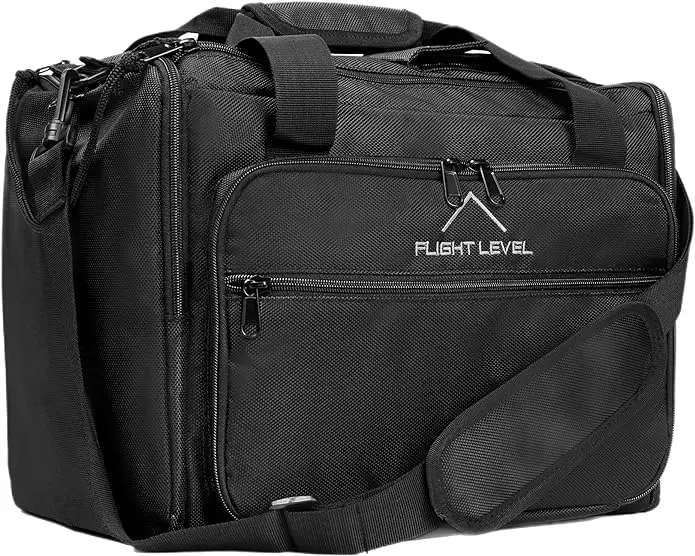 Sets a new standard in pilot gear with its robust build, clever organization, and sleek, pilot-friendly design.
Gear up for an elevated flying experience with the Flight Level Flight Bag – a fusion of innovative design and pilot-centric functionality. Unique in its class, this bag stands out with its ultra-durable construction, designed to withstand the rigours of daily flying.

Inside, you'll discover a clever layout, including a padded laptop compartment and specialized pockets for aviation electronics, offering unmatched organization. Its sleek, streamlined profile doesn't compromise capacity, allowing you to carry everything needed for your flight in one compact package.

The ergonomic, padded shoulder strap adds a touch of comfort to your journey. Choose the Flight Level Flight Bag for an intelligent, sophisticated, and practical solution to your in-flight storage needs.
---
Best Leather Bags For Pilots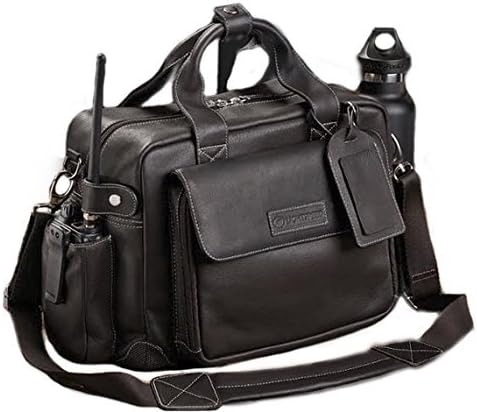 Melds elegance and utility with its fine leather and intelligent design, perfect for the stylish aviator.
Step into the cockpit in style with Markham Flight Bag, where luxury meets practicality. This exquisite bag, crafted from premium, full-grain South American cowhide leather, exudes a timeless elegance that sets it apart in the world of aviation gear.

Beyond its sophisticated appearance, it offers exceptional functionality with a spacious main compartment tailored to hold headsets and other vital flight equipment.

Distinctive features include a quick-access front organizer and a rear slip pocket for efficiently storing documents and maps. The padded shoulder strap ensures comfort during transit.
---
The Gann Leather Flight Bag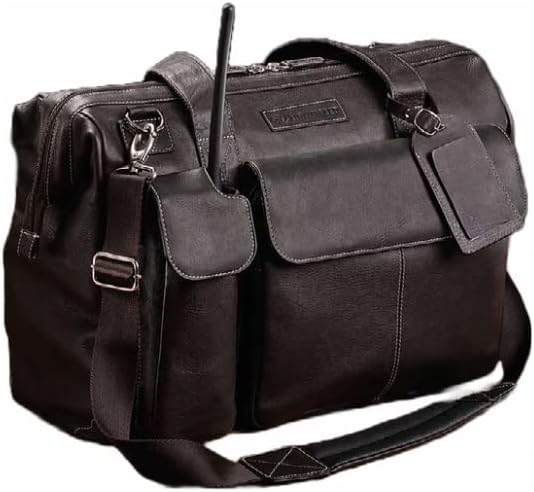 Offers unmatched elegance and functionality with its premium leather build and intelligent interior design, ideal for the discerning pilot
The Gann Leather Flight Bag embodies sophistication and practicality in pilot gear. Exquisitely crafted from high-quality, black, full-grain leather, this bag stands out for its classic elegance and durability.

It features a capacious main compartment, meticulously designed to hold essential flight equipment and a dedicated space for a tablet or small laptop. The front organiser pocket, lined with a signature orange interior, ensures easy access to smaller items.

Comfort is paramount with its custom padded handle and non-slip shoulder strap. The Gann Leather Flight Bag is not just a carrying tool; it's a statement of style and efficiency for pilots who appreciate the finer things.
---
Best Pilot Bags with Wheels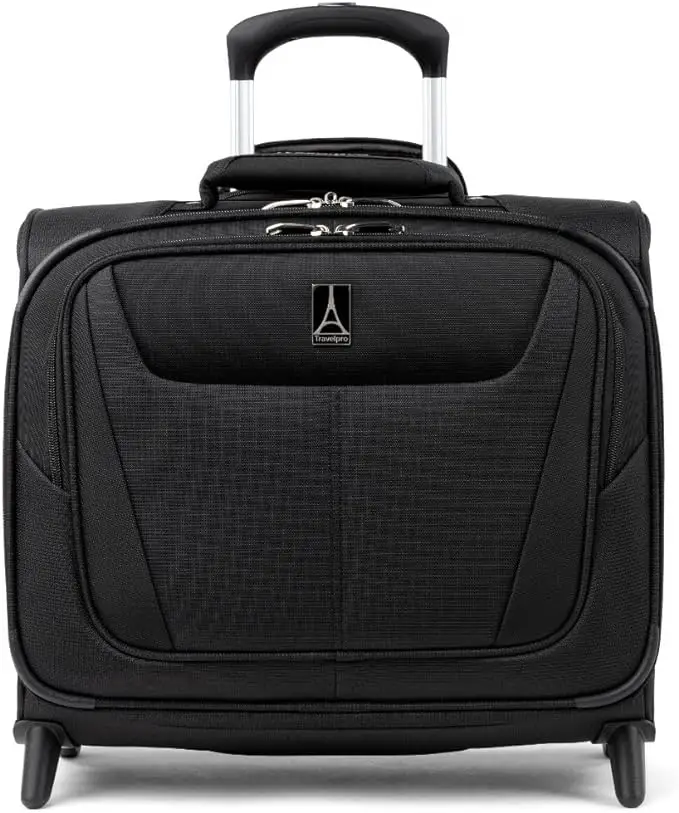 Its lightweight design, durable build, and tech-friendly features offer ultimate convenience and efficiency for the travelling pilot.
Transform your travel experience with the Travelpro Maxlite 5, a game-changer for pilots and aviation professionals. This lightweight yet sturdy bag is crafted from durable polyester fabric with DuraGuard® coating, offering resilience against the rigours of frequent travel.

Its innovative design includes a PowerScope Lite handle and smooth-rolling wheels, ensuring effortless manoeuvrability through airports and flight lines. The interior boasts expandable compartments, perfect for organizing flight gear and personal items.

The Maxlite 5 also features an external USB port and dedicated power bank pocket, keeping your devices charged on the go.
---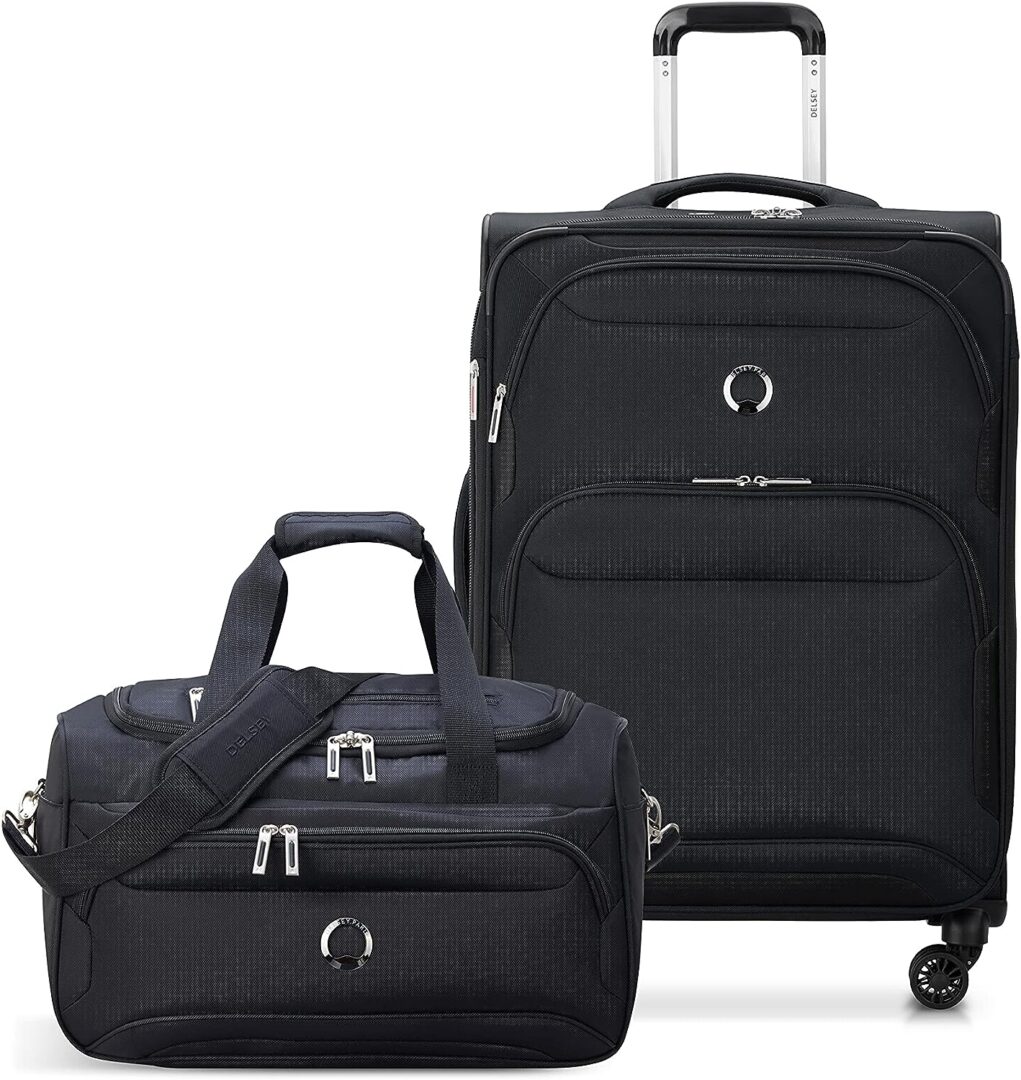 Combines stylish durability with practical features, such as expandable space and smooth mobility, ideal for the savvy traveler.
Looking for a travel companion that matches your flying lifestyle? The DELSEY Paris Sky Max 2.0 is your answer. Crafted with durable micro Ballistic fabric and a Vapor Barrier, this bag promises longevity and style.

Its expandable feature offers flexibility for extra packing space, while the smooth spinner wheels and ergonomic trolley handle ensure seamless mobility. Organize effortlessly with its multiple front pockets and spacious main compartment.

Added features like an integrated ID tag and TSA-accepted lock provide security and peace of mind.
---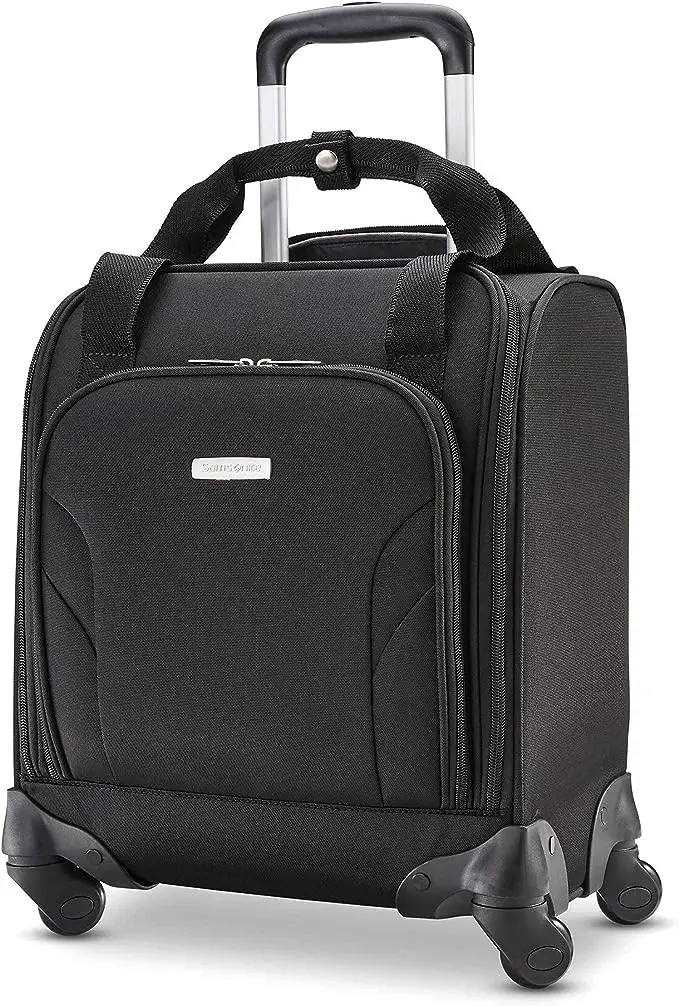 The Samsonite Underseat Spinner with USB Port redefines travel convenience, offering compact, tech-savvy storage with effortless mobility for the active pilot
If you are looking for versatility in a flight bag in terms of size and form, check out the Samsonite Bag with USB Port – a true marvel for the mobile pilot.

This bag's genius lies in its compact design, effortlessly fitting under most airline seats while providing easy access to essentials. Constructed from robust polyester, it promises lasting durability.

Its standout feature is the smooth, multi-directional spinner wheels, ensuring nimble movement through crowded terminals. The added bonus of an integrated USB port keeps your devices charged on the move. Its well-organized compartments cater to your electronics, paperwork, and personal items.
---
Best Flight Bags For Pilots Conclusion
Whether you're a student pilot embarking on your first training flight or a seasoned aviator with numerous flights under your belt, your flight bag's functionality, durability, and design can significantly impact your efficiency and safety.

From the rugged and organized Flight Outfitters bags to the sophisticated and stylish leather options like the Markham and The Gann, each pack offers unique features suited to different needs. For those who prefer wheeled bags, choices like the Travelpro Maxlite 5 and the Samsonite Bag with USB Port provide convenience and mobility.

Remember, a well-chosen flight bag is more than just an accessory; it's a crucial part of your flying gear, safeguarding your essentials while offering comfort and efficiency in your aviation endeavors.
Want to become a pilot? We´ve got you covered!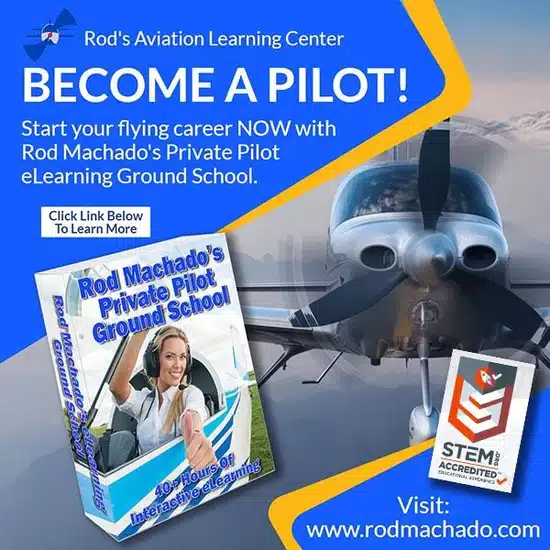 Related posts