5 Private Pilot Books For Aspiring Aviators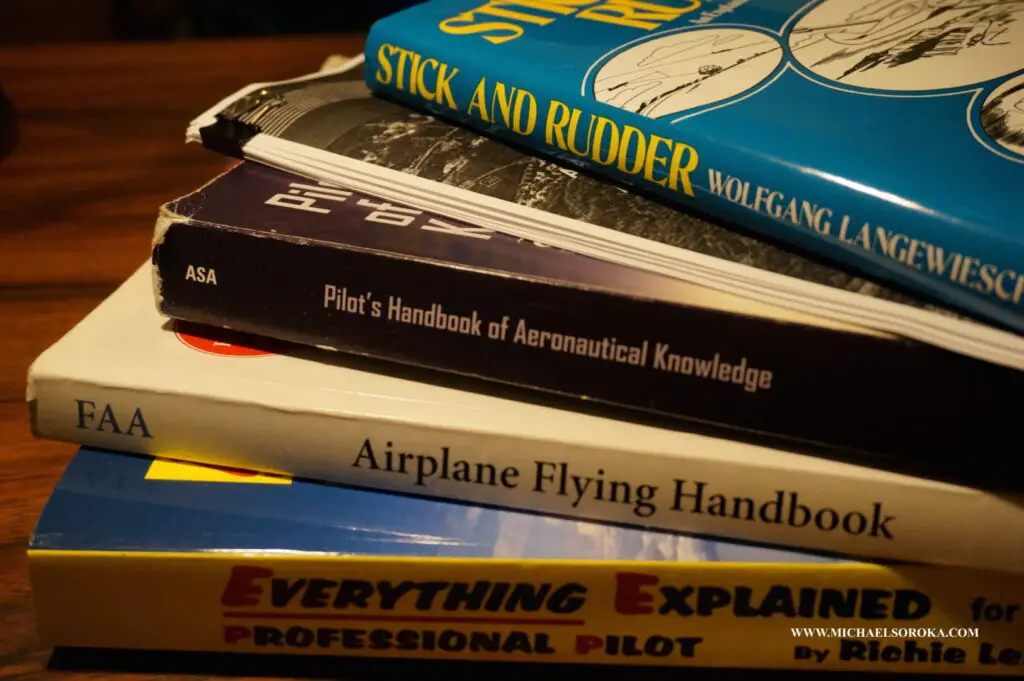 The proper knowledge is the key for those who dream of this exhilarating journey. Books, rich with wisdom, become the guiding stars.

They light the path for every aspiring aviator, ensuring that the skies remain not just a dream but a reachable, tangible reality.

In this article, I'll introduce you to 7 essential private pilot books designed to equip you for success in your FAA knowledge examination and the practical test.

The private pilot study guides I've handpicked for this list aren't just about passing tests. They're your wingmen in the cockpit, helping you elevate your game and make you a much better pilot.

For those just starting out or looking for foundational knowledge, diving into the best pilot books for beginners can offer a structured and comprehensive approach to your learning journey. These resources are tailored to ensure a smooth takeoff in your aviation endeavours.
Before we start here are 5 best books for private pilots. (in our humble opinion)
Having overviewed the options, let's take a closer look at each selection.
5 Essential Reads for Every Private Pilot
Rod Machado's How to Fly an Airplane Private Pilot Handbook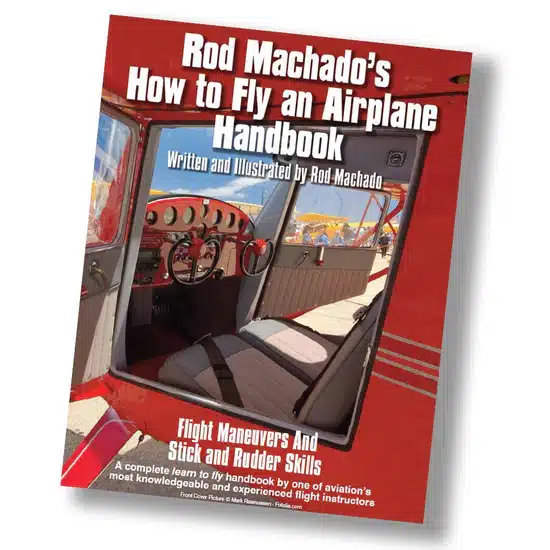 For those who appreciate a blend of wit with wisdom in their study materials, "Rod Machado's How to Fly an Airplane" is a top pick.

Rod doesn't just touch on the essentials; he dives deep, ensuring you grasp the "why" behind every aviation principle.

This book stands out not just for its content but also for its engaging style. With over 1,200 illustrative diagrams, it simplifies even the most complex concepts.

While humour and anecdotes are refreshing, this style might not resonate with everyone. Some learners prefer a more straightforward approach, especially when diving into technical details.

Pairing this with another resource from this list could give you a comprehensive and balanced study approach.

If you're interested in exploring more from Rod, he offers a range of flight training courses and materials. Many consider his offerings among the best resources, especially when considering Online Ground School vs In Person training options.
Jeppesen Private Pilot Book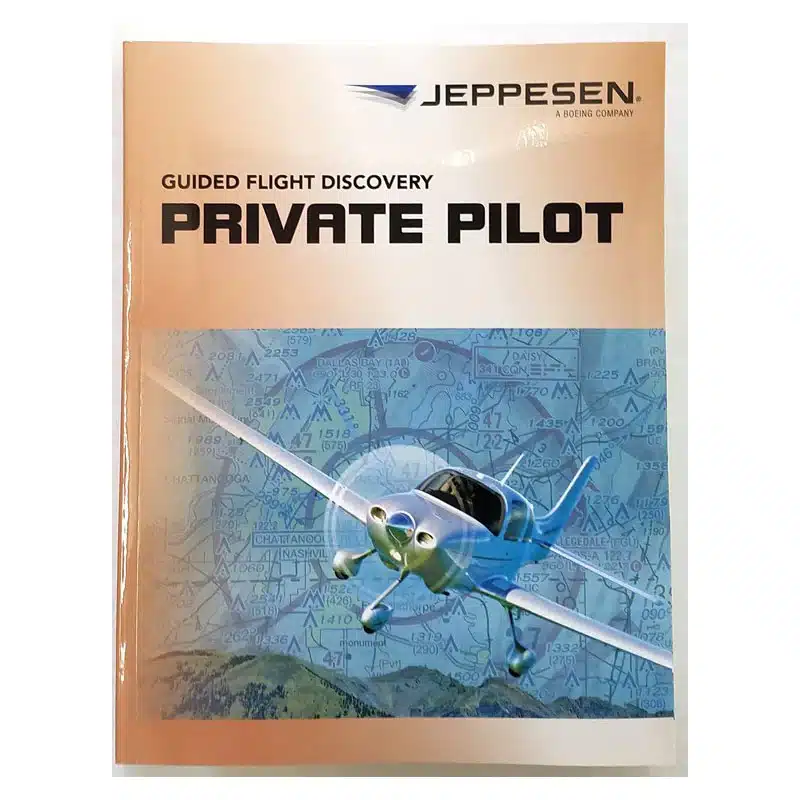 If there's just one private pilot book you're considering investing in during your training, let it be the "Jeppesen Private Pilot Book."

This isn't just another textbook; it's a comprehensive guide that delves into the nuances of modern aviation.

While many books might give you a snapshot of the basics, Jeppesen ensures you're up-to-date with the latest field, covering advancements like all-glass cockpits, ADS-B, and electronic flight bags.

It's more than a ground school manual; it's a deep dive into the world of flying.

What sets this book apart further are its top-notch illustrations. In-flight training, visual aids are pivotal in understanding complex concepts.

Jeppesen doesn't just offer illustrations; it provides clear, detailed diagrams that enhance comprehension.

But it's not all technical. The real-life stories interspersed throughout the book bring the material to life, emphasizing the importance of each lesson.

These narratives enrich your learning experience and underscore the significance of the knowledge you're gaining.
Private Pilot's Handbook of Aeronautical Knowledge FAA Study Guide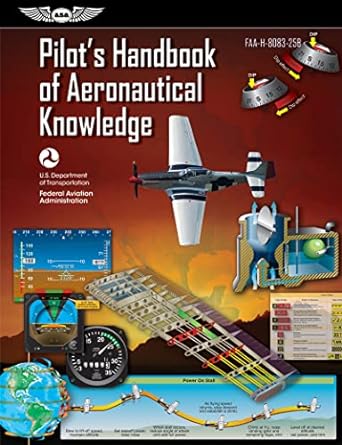 The "Private Pilot's Handbook of Aeronautical Knowledge by FAA" is a cornerstone for aviation enthusiasts and a rite of passage for aspiring pilots.

Its comprehensive coverage ensures that every topic is covered, from the basics of aerodynamics to the intricacies of navigation.

The clarity and depth of information make it an indispensable tool, ensuring that every reader is well-prepared to face the challenges of the sky.

Its structured approach demystifies the vast world of aviation, turning complex theories into digestible knowledge.

For anyone serious about mastering the art of flying, this handbook is the ultimate companion, guiding them through every phase of their journey.
Federal Aviation Administration/Aeronautical Manual (ASA FAR/AIM Series)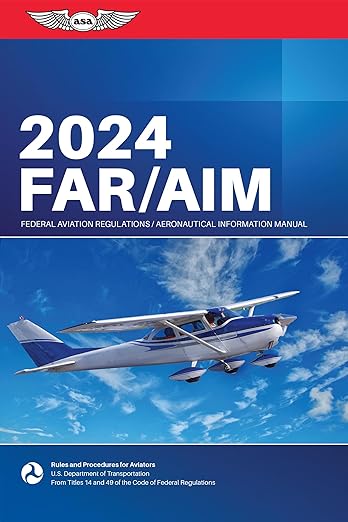 Every pilot knows the importance of staying updated with the latest regulations, and the "FAR/AIM 2024" is an indispensable tool.

It's not just another book; it's a must-have for every flight bag.

Drawing information from Titles 14 and 49 of the Code of Federal Regulations, it caters to a broad spectrum of aviators, from general aviation pilots to flight instructors, sport pilots, and even unmanned aircraft systems operators.

One standout feature of this publication is its clear indication of changes from the previous edition.

Instead of sifting through countless pages, pilots can quickly identify and familiarize themselves with the latest updates.

This attention to detail sets it apart from directly accessing the source.

With decades of consistent publishing, ASA's rendition of this guide has become a staple in the U.S. aviation community.

Whether you prefer a tangible copy or a digital version on your iPad for swift referencing, the "FAR/AIM 2024" is a worthy addition to any pilot's collection.
Gleim Private Pilot Handbook – 11th Edition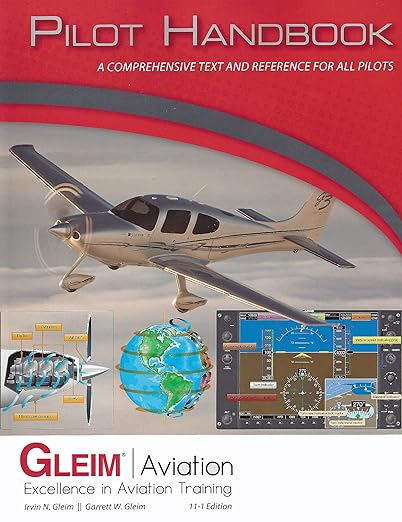 Distinguished for its clarity and depth, the "Gleim Private Pilot Handbook – 11th Edition" is often regarded as a pilot's best companion throughout their aviation journey.

Its structured layout aids in easy referencing, making it an invaluable tool for quick reviews and in-depth study sessions.

Whether you're just starting out or looking to refresh your knowledge, this handbook guides you through the ever-changing aviation landscape.

Its enduring relevance and adaptability make it a timeless resource for pilots of all levels.
---
Taking that first leap into the world of aviation is a thrilling endeavour. The right book can distinguish between a shaky start and a confident ascent.

It serves as a mentor guiding you through the complexities, a friend offering reassurance during doubts, and an expert providing invaluable instruction.

While all the books mentioned above hold significant value, beginners especially need a guide that's both comprehensive and easy to grasp.

Such a resource should ensure safety and infuse the joy of discovery into a novice's initial flight.

For those eager to set their foundation right, diving into the best pilot books for beginners is the ideal way to embark on this exhilarating journey.
Private Pilot Books – Conclusion
Becoming a proficient pilot is filled with learning curves, challenges, and moments of triumph.

Essential to this path is the foundation laid by the right resources. As we've explored, specific guidebooks stand out, not just for their depth of content but for their ability to resonate with the reader.

They serve as mentors, guiding lights, and constant companions. For every aspiring aviator, these books are more than just pages filled with information; they are the stepping stones to mastery.

As you take to the skies, let these recommendations be your trusted allies, ensuring every flight is one step closer to your dream.
Want to become a pilot? We´ve got you covered!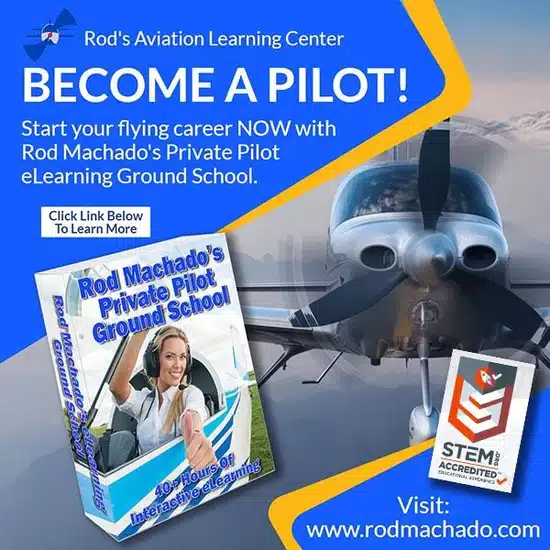 Related posts